Choice through design
Wodar sets new standards for instant hot water tap design and engineering. Each of our boiling hot water taps is designed by a British design team, whose focus is to deliver you products that will enhance the function and aesthetic of your home via expert engineering and a variety of styles and finishes. The choice of designs and colours we provide help our customers find the right boiling hot water tap to suit their kitchen style, whilst bringing the convenience of instant hot water to their home.
As design is at the heart of what we do, offering cutting edge design styles that no other boiling hot water company can offer is something we are very proud of. To highlight this, our new 'Industrial' range is being put forward for the prestigious German Red Dot Design Awards and is a finalist in the Ideal Homes Awards.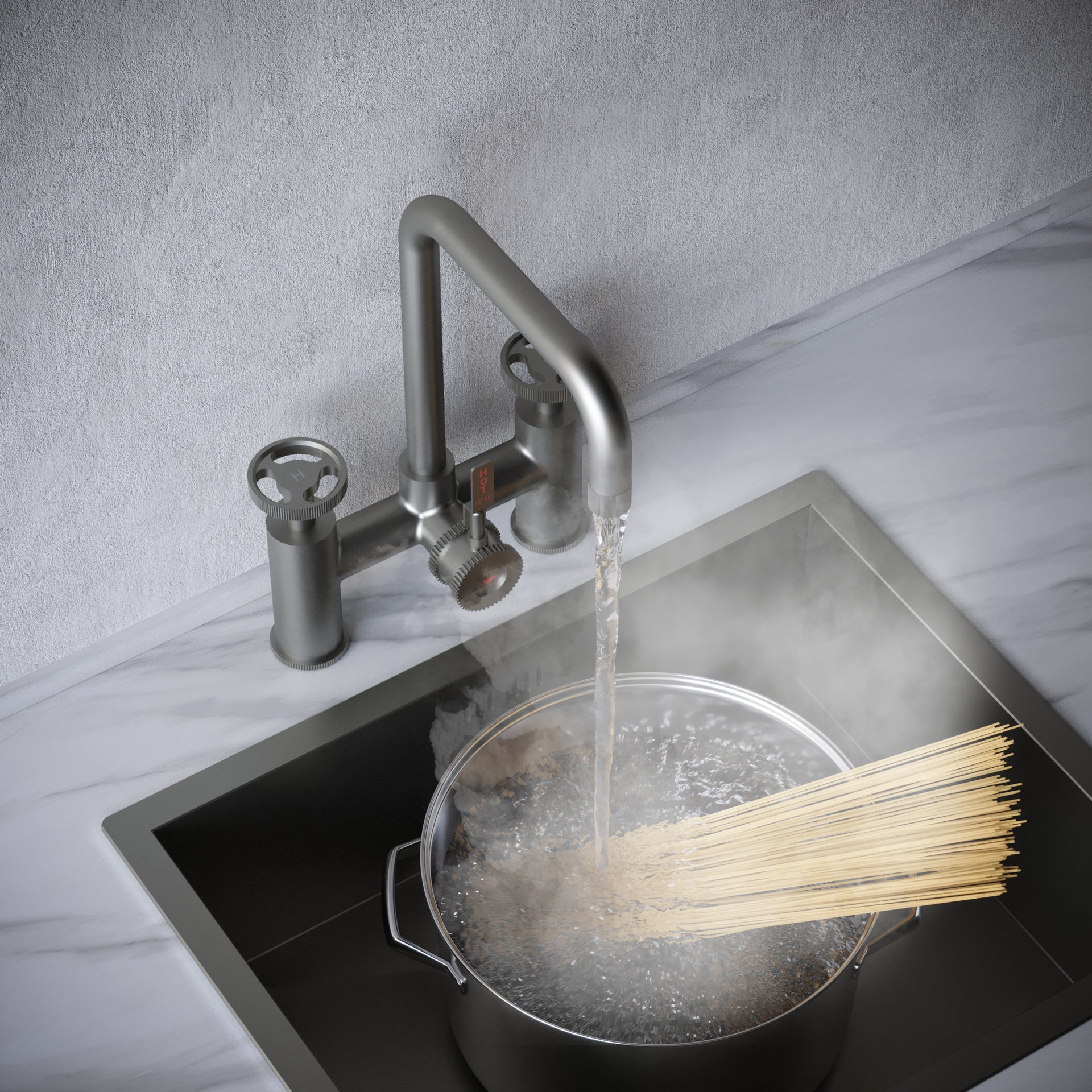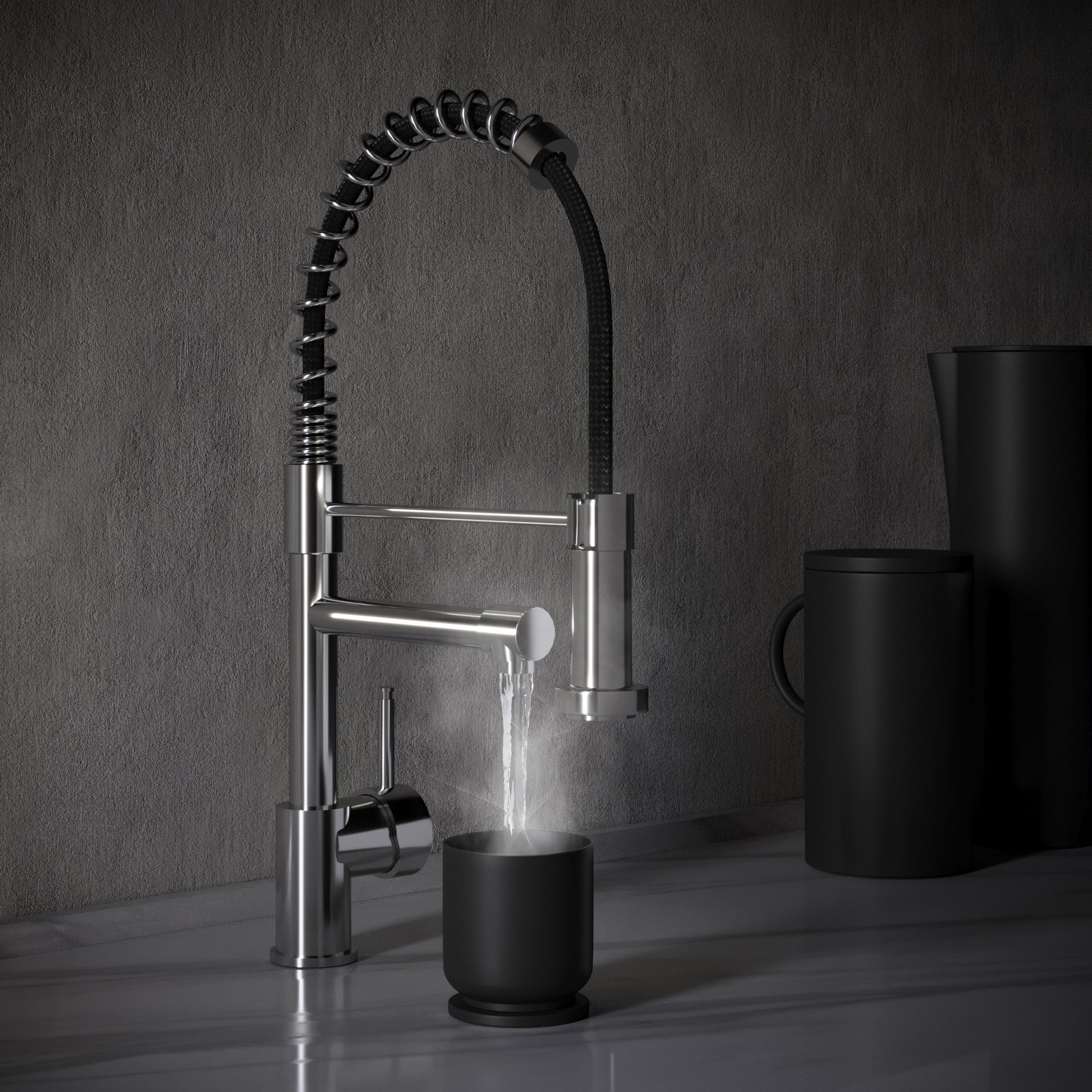 Our talented team of researchers, developers and technical experts are constantly monitoring new trends and rigorously testing advancements in technology to implement into our designs.
All of our products are created in-house to ensure our perspective remains wide and innovative and our designs truly outstanding. However, we pride ourselves on crafting boiling hot water taps that not only look good but deliver instant hot water, time after time. This is why we are proud to offer extensive guarantees across our entire range, so that you can choose a Wodar product with complete and utter confidence.
Why Us?
Quality Engineering
At Wodar we pride ourselves on quality engineering. That is why all Wodar Instant Hot Water taps are designed in UK & manufactured from the highest grade raw materials, finished using our super-durable colour coating technology and individually human-hand tested. It is the care invested into crafting each tap that makes Wodar one of the most trusted producers in our field.
Water Saving
Having 2.4 litres of piping hot 98.9°C water literally on tap means you will only use exactly the amount required every time. This reduces both water waste and energy waste caused by over filling a kettle.
Design, Create & Inspire
Wodar sets new standards for instant hot water tap design and engineering. Each component is designed in the UK and then manufactured to the highest quality standards. Our reputation is based on our core values, to deliver the best in design and quality so that every product is an ambassador for our brand. Making your life easier makes us happy. That's the Wodar difference.
Purity Filtered
The Wodar Carbon Filter removes almost all limescale and chemical impurities found in your mains water supply, making it perfect for even the hardest of hard water regions.
Space Saving
Measuring at an impressively compact 330 x 230 x 224mm, the Wodar Instant Boiling Water tank conveniently fits into your base unit thanks to its compact design.
Extra Safe
Each tap comes fitted with a spring-loaded, redundancy based, safety catch. The safety catch must be depressed before the boiling water handle can be operated and once the hand is removed from the handle, the spring mechanism automatically closes the water supply.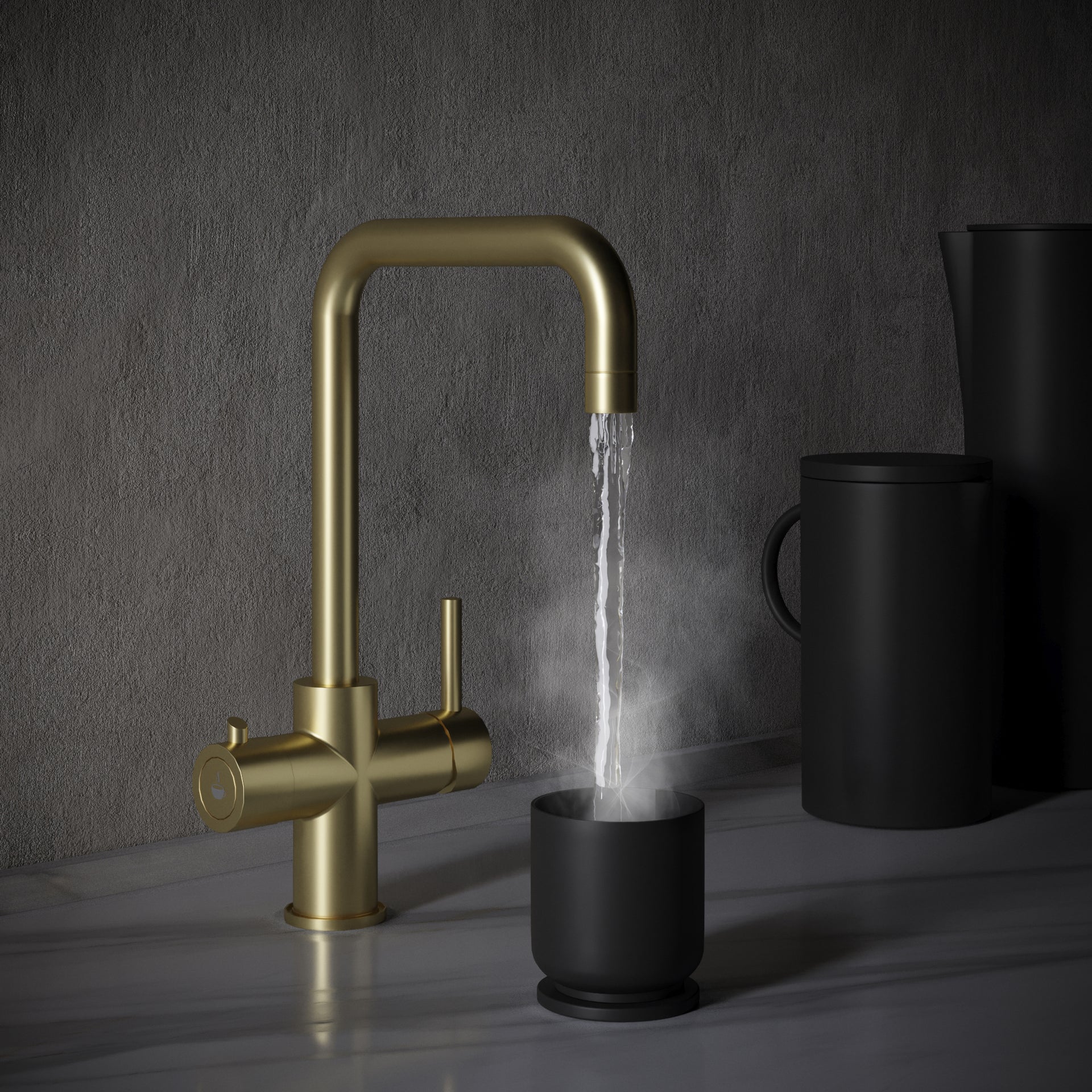 Wodar Specification
The inner tank is completely insulated and energy efficient, the water to be maintained at a consistent temperature.
A smoked glass front with digital touch control and a functional colour monitor complements the smooth ABS case in matt black finish
A carbon rod filter is included with the unit, which is designed to absorb and remove calcium, magnesium, odour, dirt, and particles, among other things.
Conveniently fits into your base unit thanks to its small size (Overall height 330mm, Width 230mm, Depth 210mm).
Temperature ranges from 75 to 98 degrees Celsius.
Tank with state of the art technology
What makes our system so popular with homeowners is the revolutionary boiler tank unit, which is small yet powerful, hiding out of sight in your under-sink space. Because the compact ABS tank is not under mains pressure, the system is unvented, and no excess water is discharged to the drain.
Electric safety features are built into the inner tank. A temperature sensor that provides an accurate external digital reading of the current water temperature. A float sensor detects the level of water in the tank, preventing the boiler from starting dry. To ensure that the unit does not overcook, an overheat stat has been added.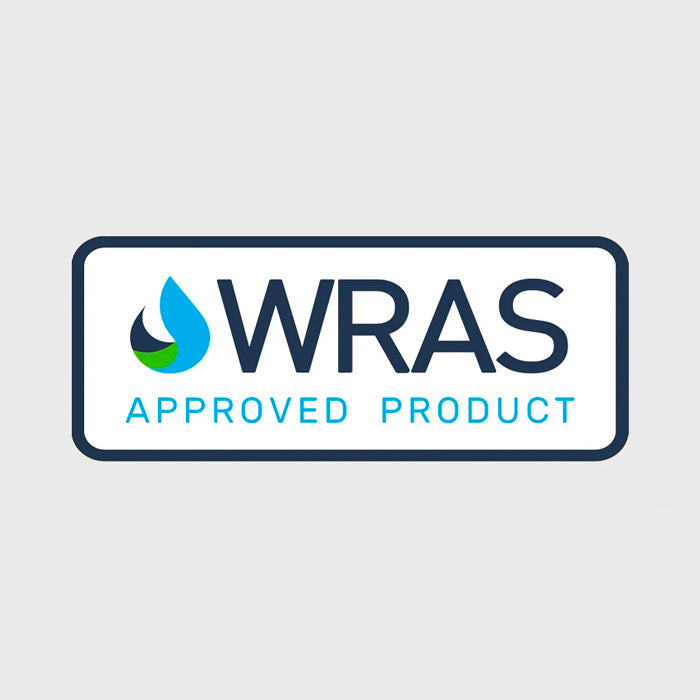 WRAS Approval
The Water Regulations Advisory Scheme (WRAS) is a certification mark that verifies that an item or package meets the stringent requirements of water regulations. Every water supplier in the UK accepts WRAS approval.